Young Doctors Summer School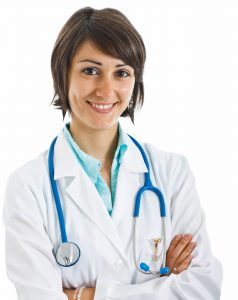 The Young Doctors Summer School offers an introduction to the world of medicine for younger students. This Summer School is structured so that more academic sessions are interspersed with fun and enjoyable activities which are designed to test and apply the theoretical knowledge gained. As well as mini-lectures and seminars, students will take part in role play and case study scenarios, where they take the role of practitioners and consultants – diagnosing and recommending treatment options. There will also be experiments, group work and quizzes on each day.
For 2023, we will offer a two-day online course, covering some of the most important aspects of medical study, including how to communicate effectively with patients and take a medical history, as well as Cardiology, Respiratory Systems and Neurology.
A detailed schedule will be available for this course soon.
The Young Doctors Summer School is perfect for any child aged 11-14 who is curious about medicine as a career. It offers a great insight into life as a junior doctor, and will inspire students for future study.
For full practical and booking details just scroll down past the reviews.
'This is a really great course with amazing teaching – I learnt so much and it really helped me decide that I wanted to do medicine.'
'This Young Doctors course is really informative and engaging. It was really helpful to do as someone thinking about pursuing medicine. You learn so many aspects of being a doctor and you are taught by someone studying medicine themselves. Highly recommended.'
'Really enjoyable, the tutors were really insightful and great at helping and answering questions. The practicals were really good fun and allowed you to trial some of the techniques you had learnt. I would strongly recommend the course.'
'I really enjoyed this course. It taught me a lot about the anatomy about the human body. The teachers were really helpful & inspirational. I would strongly recommend it to anyone interested in medicine as a career for the future.'
Click here for more reviews of our Young Doctors courses, or on the trustpilot link below for general reviews.
The Young Doctors Summer School is open to students aged 11 – 14 and will take place on the 22nd – 23rd July (and repeated on the 12th – 13th August)..
The online course is two days in length, and teaching hours on each day will run from 10.00am till 3.30pm, with a lunch break.
These are live online events, with small seminar groups offering fully interactive classroom discussion and debate (much as you would expect from our in-person courses). The events will not be recorded, so it is essential that you are able to attend during the course hours, and that you have a reliable audio and video internet connection.
The cost for this course is £195, and you can reserve your place with a 25% non-refundable deposit. The remainder of the payment is due eight weeks in advance of the course start date. Please see here for full booking terms and conditions.
If you have any questions, simply call us on 0800 810 1058 or email us at info@debatechamber.com.
We offer a limited number of full and partial bursaries (of up to 80% of fees) to students who could not otherwise afford to attend. If you would like to apply for a bursary then please complete your bursary application here.