English Literature Summer School
The English Summer School – Part 1 will cover literature dating from 650 to 1790, including Middle English, Medieval Literature, Chaucer, The Renaissance, Shakespeare, Restoration Literature and the Rise of the Novel. We will also be introducing students to Historicist, Feminist, and Material Culture critical approaches as part of this Summer School.
Part 1 will take place 29th July – 2nd August. See a full schedule for the course here.
The English Summer School – Part 2 will cover literature dating from 1790 to the present day, including Romanticism and the Gothic Movement, Victorian Sensation Novels, Literature and the British Empire, Modernism, and Postmodernism. We will be covering the 'Death of the Author' and Postcolonial theory, and, weather permitting, will explore the rich literary heritage of Bloomsbury on foot.
Part 2 will take place 5th – 9th August. See a full schedule for the course here.
Please note that students can attend both Parts of the Summer School, or either one, depending on their literary interests. Although the courses complement one another, they can also be treated as stand alone events and there is no requirement to have attended Part 1 in order to register for Part 2.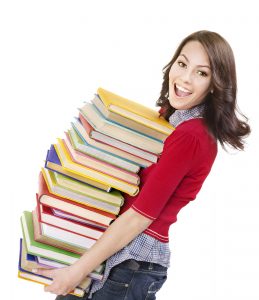 Thematic coverage by period, combining close study of texts with lectures on historical and cultural context, and setting major authors side-by-side with less familiar works, will help students to appreciate the development of prose, verse and drama in English from the middle ages to the present day.
We will not only engage in close textual analysis but also evaluate these movements in the light of the poets' own critical writing. In drama, we will compare playscripts to film adaptations, read through sections of the works using different performance theories, and attend a performance at the Globe theatre (optional evening activity for English Summer School – Part 1).
Literary theory and criticism will play an important role in each Summer School, and students will be invited to examine texts they have studied in the light of competing theories of the nature and value of literature and the role of the critic.
The tutors for the course range widely in their specialisms, from Medieval folk tales to Renaissance drama to contemporary criticism. This ensures that students will benefit from the broadest possible range of perspectives and approaches.
'This was such an amazing course! I think the thing that made it so enjoyable were the staff running it. Although challenging, the course opened my eyes to a whole different perspective on literature – and the speakers really helped  me to understand some of the harder texts. I would definitely recommend this course as it is worth every minute.'
'I would absolutely recommend this course to anyone doing A-Level English or considering studying English at University. The week left me feeling inspired and wanting to learn more about the subject areas we covered, most of which are not even touched upon at school. The teachers encouraged us to discuss theories and philosophies of literature that piqued our interests, and several of these debates spilled over into lunchtime and even after class! The other students were really friendly and easy to get along with. I went home feeling equally uplifted and educated by my time here… Thank you to everyone for making the experience so enjoyable!'
'The Debate Chamber Summer School was a fantastic experience and one well worth applying for. Not only was it made thoroughly enjoyable by the effort and expertise of the tutors, but will undoubtedly prove invaluable in the future when drawing on the variety skills learnt.'
The English Literature Summer School is open to students aged 15 – 18. Part 1 will take place 29th July – 2nd August, and Part 2 will take place 5th – 9th August 2019.
The venue for this course is the University of London, Bloomsbury Campus, Central London – you can see more venue and travel details here. Please note that accommodation is not included, and must be arranged independently if required.
The cost of booking either single Part of the English Literature Summer School is £495, or to attend both Parts, the cost is £895. To secure your place you will need to pay a 50% deposit, and then the balance will be due eight weeks in advance of the course start date.
To book a place or places at the English Literature Summer School, or if you have any further questions, simply call on 0845 519 4827, email info@debatechamber.com, or book online.
Debate Chamber offers a limited number of full and partial bursaries to students who could not otherwise afford to attend. If you would like to apply for a bursary then please complete your bursary application here.