Young Thinkers Summer School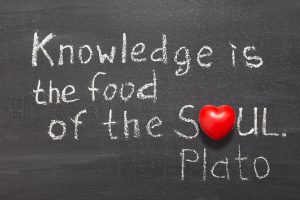 In our two-day Young Thinkers Summer School we use thought experiments, debates and discussions to sharpen students' analytical skills, introduce them to new ideas, and give them the confidence they need to argue effectively.
The subjects we discuss will range from topical issues, to moral problems from everyday life, to big questions which have plagued philosophers for centuries such as the nature of truth and reality.
Debates on moral issues such as "Is it wrong to steal if I am poor and hungry?", "Can it ever be right to kill one person if you save lots of others?", "Should the government ban smoking?", "Is animal testing in the name of science OK?"
Interactive thought experiments tackling issues such as "How do we know if we're dreaming" and "What makes me the same person I was yesterday?"
An introduction to logic and critical thinking.
A full schedule for this course can be seen here.
Our tutors – graduates in philosophy and related disciplines from top universities – are friendly, approachable, and experienced working with this age group. Working in small groups, they will help students navigate through these fascinating and complex debates and will explain the issues at the right pace for them.
"Believe those who seek truth. Be suspicious of those who find it."
There is no right answer – only the ability to ask the right questions, a range of methods to tackle them with, and the requirement to think logically and give reasons for your arguments. Informal group discussions allow students to get to grips with some challenging ideas in a relaxed environment.
'I think this course was really useful and fun as I got the opportunity to learn and contemplate new mind-boggling philosophies which are absolutely fascinating and I will carry on throughout my life. I also was given the chance to voice some of my views, which I don't usually have elsewhere or even at school, which built up my confidence and ability to debate! The teacher was great and really friendly. I would recommend this course for everyone!'
'The topics were fab and the teaching was great. It felt great to burn up my energy by debating in a positive way and feel able to share my opinions with people who listen. Everyone was really friendly and I had a great time. I would really recommend this day to any of my friends!!'
'This course, while mind-bending in the extreme, was still very enjoyable and in fact one of the most enjoyable things I've done all holiday.'
'You meet many new friends, while laughing and learning. When you go back to school, you'll be much better without noticing. So come!'
The Young Thinkers Summer School is open to students aged 11 – 14, and will take place 29th-30th July (and repeated 12th-13th August) 2019.
The venue for this course is Student Central, University of London, Bloomsbury Campus, Central London – you can see more venue and travel details here.
The cost of the two-day Young Thinkers Summer School is £185 per student. Please note that accommodation is not included, and must be arranged independently if required. 
To book a place or places at the Young Thinkers Summer School, or if you have any further questions, simply call on 0845 519 4827, email info@debatechamber.com, or book online.
Debate Chamber offers a limited number of full and partial bursaries to students who could not otherwise afford to attend. If you are applying for a bursary please 
do not
 complete this form, but instead complete the 'Bursary Application Form' 
here
.