Young Writers Summer School
Do you enjoy putting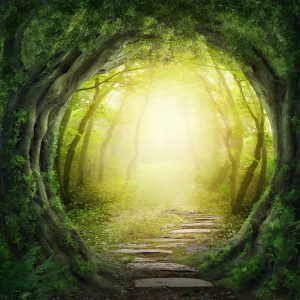 pen to paper, and love building stories of your own? Would you like to spend time improving your writing alongside other young people who share your enthusiasm? The Young Writers Summer School offers students aged 11-14 the opportunity to explore and practice diverse types of writing. Taking in a wide range of forms across prose, poetry and reportage, we will craft individual and group compositions within a friendly and supportive environment. By carefully studying classic examples of fiction and poetry, this course encourages students to read critically in order to develop their own writing with precision, flair and imagination. It also places a strong emphasis on sharing work, and on offering and receiving constructive feedback and suggestions for development.
The structure of the course across four days ensures an enjoyable variety of games, activities and exercises and provides a dynamic mixture of discursive engagement and personal endeavour.
Throughout all sessions students will benefit from the sensitive guidance of our friendly team of tutors, and from small class sizes (max 14) which ensure that there is plenty of space for each voice to be heard. An intensive four days of exploration, discussion, studied practice and feedback will leave participants with a strong grasp of creative techniques, plentiful stimulating examples, and a sense of direction and possibility for their future writing.
A schedule for this course can be seen here.
'A fun and interesting course taught with enthusiasm. We looked at a wide variety of poetry and prose and thoroughly studied (and participated in our own bit of) journalism. The group exercises were great and everything was engaging and thoroughly enjoyable. An excellent opportunity to improve and practise creative writing, poetic and journalism skills.'
'This course helped me in my writing in a fun and original way. The teachers were friendly and catered to the individual needs of the students. I would definitely recommend it to anyone who enjoys writing, or would like to improve.'
'I really enjoyed the course because I learned lots of new types of poetry and writing. I met lots of new people too. It was very interesting and fabulous!'
'If you want a chance to learn more writing techniques and get inspiration for your stories, you will love this fun, friendly Summer School.'
'The Young Writers Summer School is a unique learning experience which is fun and you learn a lot from. My favourite day was being a news reporter and making our own newspapers. Overall, extremely fun!'
The Young Writers Summer School is open to students aged 11 – 14 and will take place on the 31st July – 3rd August 2018.
The venue for this course is Student Central, University of London, Bloomsbury Campus, Central London – you can see more venue and travel details here.
The cost of the four-day Young Writers Summer School is £365 per student. Please note that accommodation is not included, and must be arranged independently if required. Bookings for any event may be made by individual students or parents or through the school.
Partial fees bursaries are available for students who would otherwise face financial barriers to attending the course – please see here for details.
To book a place or places at the Young Writers Summer School, or if you have any further questions, simply call on 0845 519 4827, email info@debatechamber.com, or use the form below.
Booking Form
Debate Chamber offers a limited number of full and partial bursaries to students who could not otherwise afford to attend. If you are applying for a bursary please do not complete this form, but instead complete the 'Bursary Application Form' here.