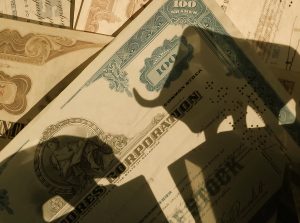 As the global economy adjusts to the post-crisis 'new normal' of very low interest rates, fears of deflation, austerity in public spending and increasing calls for restrictions on international trade, there has rarely been a more important, or interesting, time to study economics. Economic public policy debates, the health of the financial and banking system, and attempts to prevent another 2008 style meltdown are profoundly impactful on all our lives, and this course offers a window onto a complex and fascinating world.
The Economics Summer School will give students aged 15-18 the opportunity to study a range of economics which is wider than that available at school and in a style which encourages active and critical engagement.
The five days will cover some key economic theories, including, for students with previous experience, undergraduate-level material, micro-, macro- and international economics. The course will also include seminars and debates about the economic, political and moral implications of economic policies and behaviour, as well as lots of opportunities to discuss and analyse current affairs in economics, such as the ongoing Eurozone bailouts, the impact of America's new protectionism, and the evolving role of China in the international financial system.
Alongside the discussion of specific real-world situations, we will also examine the theoretical foundations and commitments of different strands of modern economic thought – from the father of the discipline, Adam Smith, through Ricardo and Malthus, to Hayek and Friedman on the Right and Marx, Piketty and Wallerstein on the Left.
In this way, as well as gaining a good grasp of abstract positions, students will have the opportunity to engage directly with a number of particularly interesting problems within contemporary economics, including the regulation of the stock, bond and foreign exchange markets, currency trading, competing models of economic growth, and public policy options for the redistribution of wealth and income.
Throughout, the material studied will be related to current economic events and debates.
The course will conclude by using the last day to bring together the content covered thus far to take a comprehensive look at the turbulent past decade of economic activity. What caused the credit crunch? Who was to blame for it? Were governments at the time right to boost aggregate demand using massive fiscal stimulus? Is it time to end the aggressive deficit reduction programmes of recent years? Have we seen the last IMF action in Europe, or could other states get into difficulty with their debt?
We will also be discussing the potentially enormous impact of Brexit, and what the next months and years will look like in economic terms.
A full schedule for this course can be found here.
The course is ideal for any students considering a degree in economics or related disciplines, a career in finance, or really for anyone who would like to understand more about the powerful economic forces which drive the world around them.
Class sizes for the Economics Summer School will be 15 students per group. Students will be taught in different groups depending on whether they have studied economics before or not, to allow all students to work at a level and pace appropriate to them.
'The Economics Summer School is incredibly useful if you're looking to study the subject in any form at university – regardless of whether you have prior knowledge of economics, this school will further your interest in all areas of modern economics as well as introducing students to new, different, exciting concepts. And Debate Chamber do a brilliant job of managing it. Highly recommended.'
'A highly-stimulating course and one that is enjoyable to anyone with an interest in Economics. The course balanced rigour with interactivity perfectly. Furthermore, the environment and atmosphere created by the tutors is one ideal for learning in a comprehensive and tangible manner. I would highly recommend the course, its a fantastic week!'
'I came to this course with an interest but not formal background in Economics – I wanted to find out if it was a subject I'd like to study at A-Level. It is! I liked the way the course linked real-life examples (particularly the financial crisis) to economic theory, and the way we were challenged and encouraged to offer our opinions as to what was going on. The tutors were interesting and passionate about their subject and gave us plenty to think about. A really enjoyable week.'
The Economics Summer School is open to students aged 15 – 18, with separate classes for those with and without previous experience of studying Economics.
Course dates for students without previous experience will be: 15th – 19th July (and repeated 22nd – 26th July and 5th – 9th August) 2019.
Course dates for students with previous experience will be: 15th – 19th July (and repeated 22nd – 26th July and 19th – 23rd August) 2019.
The venue for this course is the University of London, Bloomsbury Campus, Central London – you can see more venue and travel details here.
The cost of the five-day Economics Summer School is £495 per student. Please note that accommodation is not included, and must be arranged independently if required.
Partial fees bursaries are available for students who would otherwise face financial barriers to attending the course – please see here for details.
To book a place or places at the Economics Summer School, or if you have any further questions, simply call on 0845 519 4827, email info@debatechamber.com, or book online.
Debate Chamber offers a limited number of full and partial bursaries to students who could not otherwise afford to attend. If you are applying for a bursary please 
do not
 complete this form, but instead complete the 'Bursary Application Form' 
here
.