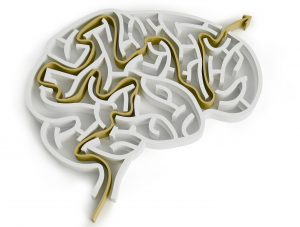 Our lives and our world are full of unanswered questions. The nature of knowledge, how we perceive and understand the world around us, what, if anything, is the meaning of our lives, how do we explain the key moral values, such as justice or fairness, that we try to live our lives by, or the relationship between consciousness and action?
Philosophy represents humanity's best efforts to tackle these most profound of mysteries, using logic and discipline.
For 2019, the Philosophy Summer School will be divided into two distinct parts, the first covering more classical and 'analytic' philosophy, and the second focusing on more modern and 'continental' thinkers. You can choose the part which best matches your interests, or attend both to get a great overview of both sides of the discipline.
The Philosophy Summer School – Part 1 (Classical and Analytic) will include:
Personal Identity – Applied Ethics – Epistemology – Philosophy of Mind – Formal Logic – Nussbaum's Political Philosophy – Plato's Republic
See a full schedule for Part 1 here.
The Philosophy Summer School – Part 2 (Modern and Continental) will include:
Gender Theory – Phenomenology – Hermeneutics – Arendt's Political Philosophy – Queer Theory – Foucaultian Social Theory – Class Theory and Cultural Capital
See a full schedule for Part 2 here.
On both parts of the course, we will engage in lively seminar discussions, close textual analysis and exegesis (critical explanation and interpretation), use thought experiments to isolate philosophical intuitions and ideas, and explore our own and others' attempted solutions to philosophical problems. The emphasis throughout will be on active participation and involvement.
Class sizes of no more than 14 students enable everyone to have their say, and give plenty of opportunities to develop and express individual ideas and questions – as well as being a great chance to make some new friends who share your academic interests.
Philosophy is a discipline which develops key cross-curricular skills, developing clear, concise, and logical lines of reasoning, as well as the ability to put forward arguments and persuade others.
The Debate Chamber Philosophy Summer School is ideal for students who are thinking about studying philosophy at university, or who simply enjoy tackling thorny problems in a logical way and questioning their everyday assumptions.
'The Philosophy Summer School was an incredible insight into the discipline of Philosophy. It was incredibly varied, and left me wanting more at the end of each session. It really does not matter if you have not previously studied philosophy; the summer school lays a greater foundation that cannot be paralleled to A-Level lessons. The tutors and the other students were incredibly supportive; the emphasis was not on what you knew, but how well you tackled what you didn't know. Never have I learnt so much but felt like I knew so little. If you want to develop your mind this is for you!'
'It's such a good course to really spark an interest in the subject. Not only did I learn some key philosophical arguments, I also developed the ability to find the flaws in them which is invaluable.'
'I found the five days very rewarding, challenging and interesting.  The tutors were all enthusiastic and the tuition was pitched at exactly the right level. I have been considering studying Philosophy at university but my school does not offer it as an A level option.  I wanted to find out what the subject would involve at degree level and the summer school certainly provided an excellent introduction.  As a result, I will definitely be applying to study Philosophy when I start the university application procedure next term.'
The Philosophy Summer School is open to students aged 15 – 18. Part 1 (Classical & Analytic) will take place on the 5th – 9th August, and Part 2 (Modern & Continental) will take place 19th – 23rd August 2019.
The venue for this course is the University of London, Bloomsbury Campus, Central London – you can see more venue and travel details here. Please note that accommodation is not included, and must be arranged independently if required.
The cost of booking either single Part of the Philosophy Summer School is £495, or to attend both Parts, the cost is £895. To secure your place you will need to pay a 50% deposit, and then the balance will be due eight weeks in advance of the course start date.
To book a place or places at the Philosophy Summer School, or if you have any further questions, simply call on 0845 519 4827, email info@debatechamber.com, or book online.
Debate Chamber offers a limited number of full and partial bursaries to students who could not otherwise afford to attend. If you would like to apply for a bursary then please complete your bursary application here.