Young Lawyers Summer School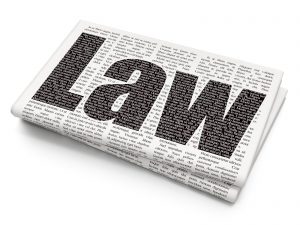 Over the course of the four-day Young Lawyers Summer School students aged 11-14 will have the opportunity to explore questions of what law is, how laws are made, and how courts and the justice system work, as well as getting a taste of a variety of different legal areas including criminal, family, contract and human rights law. On day 4, the Young Lawyers will take the role of barristers in a full Mock Crown Court Trial. Dressed in wig and gown students will build their case from the available evidence, question their witnesses and make speeches to the jury.
As well as being lots of fun, and giving students a first look at a possible career path, an important goal of the Young Lawyers course is to develop a core set of transferable skills. The Mock Trial and debating elements of the event, for example, will stimulate students' skills of analysis, teamwork, and public speaking (as well as giving a great confidence boost).
This course will give students the opportunity to take their first steps towards a legal career in an extremely lively, challenging and enjoyable environment together with others who have an interest in law or who are keen to learn about it. The tutors are friendly, engaging and experienced at working with younger students, and will ensure that everyone feels confident and comfortable in participating.
A full schedule for this course can be seen here.
'The Young Lawyers course was amazing! I made friends very quickly and enjoyed learning about law. I learnt loads and have now learnt different types of law in detail I didn't know. I enjoyed it very much.'
'The Summer School is a course with very helpful, knowledgeable teachers who love their subject.  I was apprehensive that I knew nothing about law before but I had nothing to worry about – no one did and the teachers are fantastic so you will learn about this great subject.'
'This course is brilliant!  You learn loads about different types of law and the mock trial was really fun.  It's great if you want to be a lawyer, judge or juror, or if you just want to learn something new.'
'This course was a fantastic way to get an introduction to law where you can experience and take part in a real trial. You also go into detail on all types of law and do activities to learn more. I loved it!'
The Young Lawyers Summer School is open to students aged 11 – 14 and will take place on the 24th – 27th July and repeated 21st – 24th August 2018.
The venue for this course is Student Central, University of London, Bloomsbury Campus, Central London – you can see more venue and travel details here.
The cost of the four-day Young Lawyers Summer School is £365 per student. Please note that accommodation is not included, and must be arranged independently if required. Bookings for any event may be made by individual students or parents or through the school.
Partial fees bursaries are available for students who would otherwise face financial barriers to attending the course – please see here for details.
To book a place or places at the Young Lawyers Summer School, or if you have any further questions, simply call on 0845 519 4827, email info@debatechamber.com, or use the form below.
Booking Form
Debate Chamber offers a limited number of full and partial bursaries to students who could not otherwise afford to attend. If you are applying for a bursary please do not complete this form, but instead complete the 'Bursary Application Form' here.