The study of history is about a lot more than facts and dates. Questions of the possibility of historical truth, the methodology of its pursuit and the political responsibilities of historians to both the past and the future are central to the craft of the historian. This course offers the chance to explore these and other historiographical questions using some fascinating (and sometimes weird and wonderful) case studies.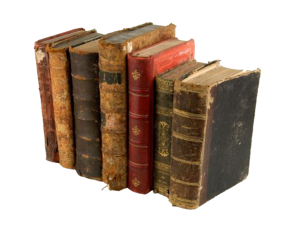 The Debate Chamber History Summer School will be of particular benefit to those students who are considering the study of History, or a closely related subject, at University. This intensive course will be conducted through seminars, lectures and informal discussions, in order to create a sense of what studying history at undergraduate level is like. The topics covered have been specifically selected to challenge and broaden the historical outlook of participants and as such the course requires no specific background knowledge and is open to all students aged 15-18. The most important qualification is a strong enthusiasm for history!
See a full schedule for this course here.
By studying new and ambitious topics, students will be challenged to confront the unexamined assumptions underlying their interpretations and to develop their analysis of primary and secondary source materials. The History Summer School will leave students with a good basic understanding of a broad range of historiographical trends and subject matters, and as a result, students will not only be well equipped make informed decisions about studying history at university, but will also enjoy the challenge of being presented with some very exciting new ideas.
Our approach to tuition is varied – offering interactive discussions, formal debates, lectures, group presentations and close individual reading of primary and secondary source material. Special emphasis is given to developing students' skills as critical readers at an undergraduate level, as well as examining images, material sources and oral accounts. Participants will be supported in formulating and presenting their own viewpoints clearly and logically, and will be encouraged to challenge one another's positions in a constructive and friendly atmosphere.
For full practical and booking details just scroll down past the reviews.
'Before the History Summer School, I had no idea what studying history beyond the facts could be like. After the summer school, thanks to the brilliant tutors and the challenging curriculum, I have a much more in-depth knowledge of the various theories behind historical study and what it is like to further study history. I'd recommend this Summer School to anyone who has even the slightest interest in history, it was probably the most informative and interesting 5 days of my life!'
The History Summer School will take place on 6th – 10th July (and will be repeated on the 20th – 24th July and on the 10th – 14th August) 2020.
Teaching hours on each day run from 10.30am till 4.30pm, with a lunch break.
The venue for this course is Student Central, University of London, Bloomsbury Campus, Central London – you can see more venue and travel details here. Please note that accommodation is not included, and must be arranged independently if required.
This course is open to students aged 15 – 18.
Please note that booking for the in-person version of this course is currently suspended while we work out the details of classroom social distancing – once we have precise information on capacity then we will reopen booking for any remaining places.
We will also be introducing an adapted online version of the course and more details on that will be available soon.
If you are interested in this course, either in person or online you can click on the 'Express Your Interest' button below and let us know that you would like to hear about any news or updates related to this event.
If you have any questions, simply call us on 0800 810 1058 or email us at info@debatechamber.com.
Debate Chamber offers a limited number of full and partial bursaries to students who could not otherwise afford to attend. If you would like to apply for a bursary then please complete your bursary application here.