Young Doctors Summer School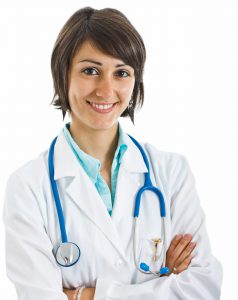 The Young Doctors Summer School offers an introduction to the world of medicine for younger students. This Summer School is structured so that more academic sessions are interspersed with fun and enjoyable activities which are designed to test and apply the theoretical knowledge gained. As well as mini-lectures and seminars, students will take part in role play and case study scenarios, where they take the role of practitioners and consultants – diagnosing and recommending treatment options. There will also be experiments, group work and quizzes on each day.
For 2021, we will offer a two-day online course, covering some of the most important aspects of medical study, including Cardiology, Respiratory Systems, Neurology and how to communicate effectively with patients, and to take a medical history.
A detailed schedule for this course will be available soon.
The Young Doctors Summer School is perfect for any child aged 11-14 who is curious about medicine as a career. It offers a great insight into life as a junior doctor, and will inspire students for future study.
For full practical and booking details just scroll down past the reviews.
'This is a really great course with amazing teaching – I learnt so much and it really helped me decide that I wanted to do medicine.'
'Really enjoyable, the tutors were really insightful and great at helping and answering questions. The practicals were really good fun and allowed you to trial some of the techniques you had learnt. I would strongly recommend the course.'
'I really enjoyed this course. It taught me a lot about the anatomy about the human body. The teachers were really helpful & inspirational. I would strongly recommend it to anyone interested in medicine as a career for the future.'
While the coronavirus pandemic is ongoing, courses will be held online, rather than in-person.
At this stage, it is unclear what the situation will be for summer 2021 in terms of in-person events – we will continue to review the situation as it develops, but in-person courses will not be scheduled until we can be confident that they can go ahead safely, and with a very low probability of disruption.
In any case, it is very likely that online courses will be offered next summer in addition to in-person events, for those who would prefer not to travel to London. Booking for online summer events will open in late Autumn 2020.
—
The Young Doctors Summer School is open to students aged 11 – 14, and will take place 31st July – 1st August, and repeated 14th – 15th August 2021.
The online course is two days in length, and teaching hours on each day will run from 10.00am till 3.30pm, with a lunch break.
The cost for this course is £180, and you can reserve your place with a 25% non-refundable deposit. The remainder of the payment is due eight weeks in advance of the course start date. Please see here for full booking terms and conditions.
If you are interested in this course, either in person or online you can click on the 'Express Your Interest' button below and let us know that you would like to hear about any news or updates related to this event.
If you have any questions, simply call us on 0800 810 1058 or email us at info@debatechamber.com.
​