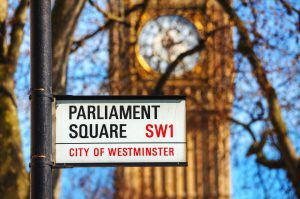 This is an interesting time for UK politics, no matter where you see yourself on the political spectrum. With a weak Conservative government which may well not see out the year, and a Labour Party still struggling for unity on many important areas of policy, the future political direction of the UK is very much in the balance.
At the Politics Summer School we will be exploring the underlying reasons for the radical shifts of recent years, and equipping students with the knowledge and analytical tools to begin to develop their own opinions as to where we will go next, and how they might be a part of those changes. With seminars and workshops on both political science and theory, including the nature of democracy, representation and freedom, human rights, populist movements and political economy, this Summer School offers a fast-paced and fascinating look at a discipline which is in a state of very rapid development.
In addition to small group seminar-style classes, this five-day Summer School also offers an exciting combination of practical activities including a full day Mock Parliament, in which students take on the role of MPs, Ministers and Party Leaders.
This event is great for anyone who is interested in a political career, or who would like to know how to get more involved or informed about the world around them. It is particularly recommended for anyone considering Politics, PPE or related disciplines at university.
A full schedule for this course can be seen here.
'If you are interested in current affairs and politics this is the course for you. I met so many like minded people and enjoyed lectures and activities from some world class teachers.'
'The Politics Summer School was great. Having just finished my AS levels, I had quite a lot of knowledge of British politics and current affairs but in Debate Chamber, we covered aspects of politics that weren't on the syllabus. It was amazing to be surrounded by people as interested in politics as me and who had different opinions to me. Furthermore, although I wish to study history at university, the content covered in the sessions and new skills I learnt will be so useful for uni and for my personal statement. The tutors are very highly educated and are proficient in the subjects they teach, and the fellow students were also great!'
'The Politics Summer School has been the highlight of my summer. Not only did it allow me to further my interest for Politics but allowed me to meet such an incredible group of people whom I had such a large number of items in common with, but also the Tutors that were as passionate about the subject as I was. It is a course that challenges you, forces you to think outside of the box. I would urge all those interested in Politics to apply for the Summer School, it is an experience not be missed out on.'
The Politics Summer School is open to students aged 15 – 18, and will take place 29th July – 2nd August (and repeated 12th – 16th August) 2019.
The venue for this course is the University of London, Bloomsbury Campus, Central London – you can see more venue and travel details here.
The cost of the five day Politics Summer School is £495 per student. Please note that accommodation is not included, and must be arranged independently if required.
To book a place or places at the Politics Summer School, or if you have any further questions, simply call on 0845 519 4827, email info@debatechamber.com, or book online.
Debate Chamber offers a limited number of full and partial bursaries to students who could not otherwise afford to attend. If you are applying for a bursary please 
do not
 complete this form, but instead complete the 'Bursary Application Form' 
here
.