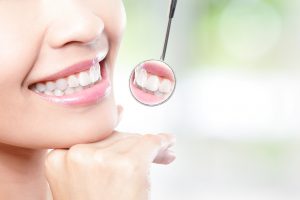 The Dentistry Summer School is an exciting introduction to the profession of dentistry. Dentistry is a rapidly evolving field of medicine, and one which can make profound changes to people's everyday lives. Unlike many medical specialisms, dentistry involves face-to-face interactions with patients, requiring strong communication skills, at the same time as the practical elements of dental surgery. This Summer School will cover: dental consultations, diagnosis of dental problems, restorative procedures, orthodontics, cosmetic dentistry, periodontology and oral and maxillofacial surgery.
Over the course of the School, students will develop the skills required to interact effectively with patients as well as encountering the medical theory behind dental problems and procedures. We will be using detailed case studies to explore the pathologies that dentists deal with on a regular basis. Students will also have the chance to explore sub-specialities in dentistry, including periodontology, which involves the study of the dental supporting tissues and their diseases, and orthodontics, a field of dentistry that has seen rapid growth and advancement over the last few decades.
In addition to the more traditional aspects of the dental profession, we will also be considering the links between dentistry and the wider medical world. For instance, maxillofacial surgery involves invasive surgical treatment of the mouth, jaw and face and it is a highly specialised sub-field – before engaging in this type of surgical treatment, including facial reconstruction, the removal of impacted teeth and mandibular bone grafting, surgeons are required to have undertaken a full four-year qualification in dentistry.
A full schedule for the course can be found here.
The Dentistry Summer School offers students a challenging and fascinating taster of the world of dentistry and the study of dentistry at university. The course will be taught by post-graduate dental students from top universities as well as qualified dentists with hands-on experience of dentistry.
'Attending the Dental Summer School was an enlightening experience and would recommend it to anyone interested in studying Dentistry. I felt significantly more knowledgeable about the subject as we were not only taught the scientific aspects of the course by experienced Dentists, but also how to handle patients, and the practical sessions were certainly enjoyable too.'
'I found the Dentistry Summer School really useful in helping me to get a better overview of the subject. It helped to improve my understanding of what being a dental professional is like; and the basics of dentistry and what is involved in many different specialities was also covered in detail. I feel it will definitely help with my university application process, and also increased my enthusiasm for the subject.'
'For the students attending this event, you do not need to know what you want to become when you are older to attend this course. You do not need to know anything about teeth either. I was absolutely clueless about what causes tooth decay apart from sugar and by the end of the two days, I had learnt so much. It is very enjoyable too. You get to meet new people and make new friends. It also helps you with your confidence.'
The Dentistry Summer School is open to students aged 15 – 18, and will take place on 27th-28th July (and repeated 24th-25th August) 2019.
The venue for this course is the University of London, Bloomsbury Campus, Central London – you can see more venue and travel details here.
The cost of the two-day Dentistry Summer School is £195 per student. Please note that accommodation is not included, and must be arranged independently if required. 
Partial fees bursaries are available for students who would otherwise face financial barriers to attending the course – please see here for details.
To book a place or places at the Dentistry Summer School, or if you have any further questions, simply call on 0845 519 4827, email info@debatechamber.com, or book online.
Debate Chamber offers a limited number of full and partial bursaries to students who could not otherwise afford to attend. If you are applying for a bursary please 
do not
 complete this form, but instead complete the 'Bursary Application Form' 
here
.