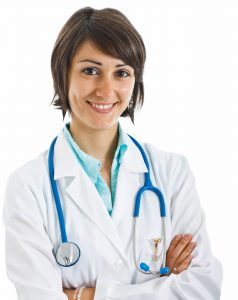 The Young Doctors Weekend offers a fun and fast-paced introduction to the world of medicine for students aged 11-14.
This weekend will cover short introductory sessions on the following topics:
Dealing with Patients * Radiology * Haematology * Cardiology * Trauma & Suturing
The course is structured so that more academic sessions are interspersed with activities which are designed to test and apply the theoretical knowledge gained. Students will take part in practical activities, like learning how to suture a wound, and in role play and case study scenarios in which where they take the part of practitioners and consultants, diagnosing and recommending treatment options. There will also be experiments, group work and quizzes on each day.
Class sizes will be a maximum of fifteen students, and the next dates for this course will be 2nd – 3rd February 2019.
The Young Doctors Weekend is open to students aged 11 – 14, and will take place 2nd-3rd February 2019.
The venue for this course is Student Central, University of London, Bloomsbury Campus, Central London – you can see more venue and travel details here.
The cost the two-day Young Doctors Weekend is £185 per student. Please note that accommodation is not included, and must be arranged independently if required.
Partial fees bursaries are available for students who would otherwise face financial barriers to attending the course – please see here for details.
To book a place or places at the Young Doctors Weekend, or if you have any further questions, simply call on 0845 519 4827, email info@debatechamber.com, or book online.
Debate Chamber offers a limited number of full and partial bursaries to students who could not otherwise afford to attend. If you are applying for a bursary please do not complete this form, but instead complete the 'Bursary Application Form' here.