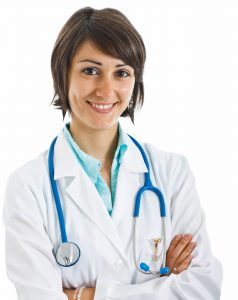 The Young Doctors Weekend offers a fun and fast-paced introduction to the world of medicine for students aged 11-14.
This weekend will cover short introductory sessions on the following topics:
Dealing with Patients * Radiology * Haematology * Cardiology * Trauma & Suturing
The course is structured so that more academic sessions are interspersed with activities which are designed to test and apply the theoretical knowledge gained. Students will take part in practical activities, like learning how to suture a wound, and in role play and case study scenarios in which where they take the part of practitioners and consultants, diagnosing and recommending treatment options. There will also be experiments, group work and quizzes on each day.
Class sizes will be a maximum of fifteen students.
'This is a really great course with amazing teaching – I learnt so much and it really helped me decide that I wanted to do medicine.'
'Really enjoyable, the tutors were really insightful and great at helping and answering questions. The practicals were really good fun and allowed you to trial some of the techniques you had learnt. I would strongly recommend the course.'
'I absolutely loved it, I learnt so much and would recommend it and has pushed me to become a paediatrician even more.'
'I really enjoyed this course. It taught me a lot about the anatomy about the human body. The teachers were really helpful & inspirational. I would strongly recommend it to anyone interested in medicine as a career for the future.'
'It's really useful and you learn so much. I've made new friends and taken note of all the new things I've learnt. I'd definitely recommend it.'
The Young Doctors Weekend is open to students aged 11 – 14.
The venue for this course is Student Central, University of London, Bloomsbury Campus, Central London – you can see more venue and travel details here.
The cost the two-day Young Doctors Weekend is £185 per student. Please note that accommodation is not included, and must be arranged independently if required.
Partial fees bursaries are available for students who would otherwise face financial barriers to attending the course – please see here for details.
We don't have a date available for this course yet, but you can express your interest using the form below and be the first to hear when a new event is scheduled, or if you have any further questions, please call us on 0800 8101058, or email info@debatechamber.com.