PPE (Philosophy, Politics, and Economics) Weekend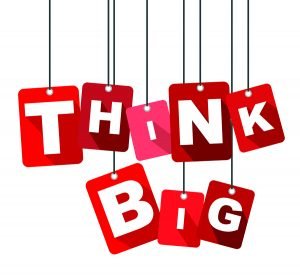 The Debate Chamber PPE Weekend offers students the chance to take part in lectures, seminars, activities and debates covering all three disciplines of this popular and competitive degree course. This two-day course will appeal to bright students who enjoy the discussion of challenging issues.
Topics for discussion include 'Is it meaningful to talk about human free will in a scientifically determined world?', 'Is free trade good for everyone?' and 'How can we balance the need for security with demands for freedom of speech, privacy and the right to express religious identity?'
Each session will take the form of a seminar-style class, typically made up of 14 students, with lots of discussion and debate as well as time spent exploring texts and analysing some classic responses to these challenging questions. The conversation will be guided by one of our engaging and knowledgeable tutors, but as far as possible learning will be student-led and reflective of the interests of the group.
This style of learning is an excellent preparation for university, and should give students a real sense of whether or not the subject under discussion is likely to interest them in terms of undergraduate study.
'Before the PPE weekend I had very limited knowledge on the subjects but through this course I have become aware of what each subject consists and how important it all is to our society and the world. I my opinion it is highly recommended for anyone, whether you have very little knowledge and want to find out more or even if you are already studying the subjects but want to know even more.'
'This course is extremely good fun and it really helped me make my A-level decisions. All the teachers are interesting as well as being very informative. I can guarantee that you will love it!'
'The tutors were friendly and engaging, offering an introduction to those who hadn't studied their subjects and a continuation to those who had. I met many people in the same position as me, wanting to test the waters before applying or deciding to apply. Several said afterwards that they had decided on PPE because of the course. Well worth it!'
'I met a lot of nice people and gained a more knowledge about subjects that I would otherwise have not known about. This weekend was definitely worthwhile, and I am very keen to do a Debate Chamber summer school, perhaps in Philosophy. I really recommend it.'
The PPE Weekend is open to students aged 15 – 18. The venue for this course is the University of London, Bloomsbury Campus, Central London – you can see more venue and travel details here.
The cost of the PPE Weekend is £195 per student. Please note that accommodation is not included, and must be arranged independently if required.
Partial fees bursaries are available for students who would otherwise face financial barriers to attending the course – please see here for details.
We don't have a date for this course at the moment, but if you would like to be notified when a new date is available then please complete the form below. If you have any further questions, please call us on 0800 8101058, or email info@debatechamber.com
Debate Chamber offers a limited number of full and partial bursaries to students who could not otherwise afford to attend. If you are applying for a bursary please do not complete this form, but instead complete the 'Bursary Application Form' here.