International Relations Masterclass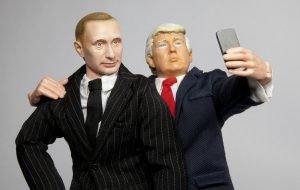 Have you wondered why conflict in the Middle East has proved so intractable, or why China continues to offer support to North Korea, or whether Trump and Putin are best described as friends or enemies?
The International Relations Masterclass provides a compelling introduction to the theory and practice of IR. Debate the choices in foreign policy, conduct case studies of recent global problems, hear the competing theories explaining the developments in global politics, and decide for yourself if they are good enough. Our knowledgeable and enthusiastic tutors will help you pick apart the dynamics of power, and to understand the processes driving change in the world today.
Teaching will be through lectures, seminar discussions, debates and case studies, in classes of 14-16 students. Through debating possible courses of action with one another and receiving detailed feedback from tutors, participants will learn to present arguments in a confident, persuasive and structured manner.
This course is ideal for students who may be considering IR or a related discipline at university, but it will also be of interest to those who would simply like to find out a bit more about what is going on in the world, and what sort of frameworks we can use to analyse and interpret international conflicts and relationships.
'It was an enjoyable and proactive insight into International Relations and I would recommend this course to anyone who has an interest in world affairs or wishes to study it at university.'
'Greatly stimulating, fun and incredibly useful, this course is ideal for people who want to supplement their knowledge on international affairs. It gave me the tools to analyse current affairs critically and gave me a much broader picture of how global politics functions today.'
'In one word: outstanding. The sessions were fascinating, the tutors engaging and the atmosphere between students who have the same interests as you was incredible. I am now certain I know what I want to do at university.'
'This course provides an excellent and fascinating starting point for those who want to study the discipline at degree level. The teachers are engaging and the content prepares students for future study, whilst being easy to understand and greatly informative.'
The International Relations Masterclass is open to students aged 15 – 18.
The venue for this course is the University of London, Bloomsbury Campus, Central London – you can see more venue and travel details here.
The cost of the one-day International Relations Masterclass is £95 per student. Partial fees bursaries are available for students who would otherwise face financial barriers to attending the course – please see here for details.
We don't have a date available for this course at the moment, but you can complete the form below to express your interest and be the first to hear when a new date is scheduled. or if you have any further questions, please call us on 0800 8101058, or email info@debatechamber.com.