Economics (Impact of the Coronavirus Crisis)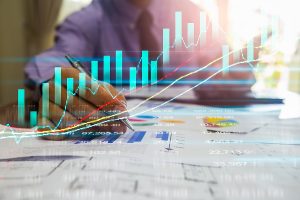 This two-day course invites students to think about the macroeconomic impact of covid-19. We will look the impact of the crisis on the financial and bond markets, and on particular sectors of the 'real' economy. Together we will discuss the details of current and potential quantitative easing programmes and support for individuals and firms. On the second day we will compare and contrast the 2007-8 crisis with the Covid-19 crisis, and consider lessons that might be learned for our economic recovery this time around. Ultimately, this course aims to improve students' grasp of how economists, governments and central banks are responding to one of the most serious economic crises of all our lifetimes. Attending will give students the tools to understand and critically engage with financial news about the crisis and its aftermath.​
All of our online courses consist of small seminar groups, with lots of opportunities for discussion and debate with peers as well as learning from our expert tutors. This will be a fully live and interactive event, with summary notes and a certificate of attendance issued upon completion of the course.
This style of learning is an excellent preparation for further study, enabling students to make a more informed choice about future study or career options.
For currently available dates, full practical details, and a link to the booking form please scroll down to the bottom of the page.
'You will learn about how the economy has changed during the COVID 19 pandemic, you will learn on how each country reacted, which countries were the most affected, the policies that each country put out. Very interesting course and a lot of engaging discussions.'
'It is a very engaging course with relevant examples which help you relate economic theory to world events.'
'Excellent and fascinating course not only broadening economic knowledge but applying it to relevant scenarios both now and throughout history.'
'This course was very informative and useful to find out how Economics is applied to the coronavirus financial crisis.'
The Economics (Impact of the Coronavirus Crisis) course is an online event for students aged 15-18.
This is a two-day course, running on 7th- 8th November (waiting list). Teaching hours on each day will run from 10am till 3.30pm, with a break for lunch, and an independent study task.
This is a live online event, with small seminar groups offering fully interactive classroom discussion and debate (much as you would normally expect from our in-person courses). The event will not be recorded, so it is essential that you are able to attend during the course hours, and that you have a reliable audio and video connection.
The cost of the two-day Economics (Impact of the Coronavirus Crisis) course is £180 per student. As class sizes are small, places are very limited, and will be allocated on a first-come-first-served basis.
You can see our full booking terms and conditions here.
You can book online using the link below, or if you have any further questions, please call us on 0800 8101058, or email info@jessicah56.sg-host.com