Young Coders Summer School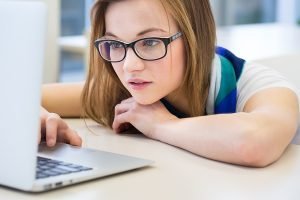 From smartphones to sales algorithms, so much of our modern world is made possible by technology. Behind all of these innovations is code, and the programmers who write it.
Learning how to program opens up innumerable exciting avenues, both in terms of the fun of understanding the world around you, and thinking ahead to future career possibilities.
Programming grants a unique creative independence and freedom. There is nothing more rewarding and satisfying than being able to sit down and create, realising a vision of your own.
This two-day course is intended for those with no previous experience of programming. It will be intensely practical, with every session consisting of hands-on programming.
Students will learn Python, one of the world's most popular coding languages. By the end of the weekend, students will have covered the fundamentals of the language, created a text-based game and some basic graphics, and be well-equipped with ideas for what they could pursue next.
All of our online courses consist of small seminar groups, with lots of opportunities for discussion and debate with peers as well as learning from our expert tutors. This will be a fully live and interactive event, with summary notes and a certificate of attendance issued upon completion of the course.
For currently available dates, full practical details, and a link to the booking form please scroll down past the reviews.
The Young Coders Summer School is an online event for students aged 11 – 14. It is aimed at total beginners, with no previous experience of the subject.
This is a two-day course – teaching hours on each day will run from 10am till 3.30pm, with a break for lunch, and an independent study task. This course will take place on the 28th – 29th July (waiting list).
This is a live online event, with small seminar groups offering fully interactive classroom discussion and debate (much as you would normally expect from our in-person courses). The event will not be recorded, so it is essential that you are able to attend during the course hours, and that you have a reliable audio and video connection.
The cost of the two-day Coding Summer School is £180 per student and you can reserve your place with a 25% non-refundable deposit. The remainder of the payment is due eight weeks in advance of the course start date. Please see here for full booking terms and conditions.
If you have any further questions, please call us on 0800 810 1058, or email us on [email protected]
Debate Chamber offers a limited number of full and partial bursaries to students who could not otherwise afford to attend. If you would like to apply for a bursary then please complete your bursary application here.