Young Scientists Summer School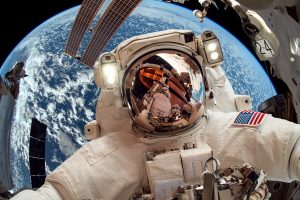 Are you inquisitive? Do you find yourself wondering how things work, and why? Do you dream of travelling to Mars? Do you want to discover new things that will help improve the lives of everybody on Planet Earth? If the answer to any of these questions is yes, then the Young Scientists Summer School is for you. We offer students aged 11-14 the opportunity to explore some of the most interesting topics in Science, from the foundations of quantum physics to the latest discoveries in genetic engineering, from the tiniest particles to the tallest sky-scrapers.
First and foremost, Science is about using creativity and imagination to solve problems. Taking in a wide range of skills from Physics, Chemistry, Biology and Engineering, students will discover how to build bridges, design spaceships, search for life on distant planets outside our solar system, and trace the history of the universe all the way back to a trillionth of a second after the big bang. A strong emphasis will be placed on collaborative problem-solving, with an expert tutor on hand to provide constructive feedback and suggestions for improvement.
The structure of the course across three days ensures an enjoyable variety of puzzles, problems, activities and exercises. During each session, students will benefit from the sensitive guidance of our friendly team of tutors, and from small class sizes which ensure that there is plenty of space for each voice to be heard. At the end of the course, students will leave feeling inspired to explore the wonders of the universe and contribute to the discovery of new knowledge.
A full schedule for this course can be found here.
'My eyes are constantly wide open to the extraordinary fact of existence. Not just human existence, but the existence of life and how this breathtakingly powerful process, which is natural selection, has managed to take the very simple facts of physics and chemistry and build them into redwood trees and humans. Isn't it sad to go to your grave without ever wondering why you were born? Who, with such a thought, would not spring from bed, eager to resume discovering the world and rejoicing to be part of it?'
Richard Dawkins
'In science we look for a new theory by the following process: first we guess it, then we compute the consequences of the guess to see what would be implied if the theory was correct, and finally we compare the result of the computation with nature by performing an experiment. If it disagrees with experiment, it is wrong. In that simple statement is the key to science. It does not make any difference how beautiful your guess is. It does not make any difference how smart you are, who made the guess, or what your name is – if it disagrees with experiment it is wrong. That is all there is to it.'
Richard Feynman
The Young Scientists Summer School is open to students aged 11 – 14 and will take place on the 6th – 8th August 2018.
The venue for this course is Student Central, University of London, Bloomsbury Campus, Central London – you can see more venue and travel details here.
The cost of the three-day Young Scientists Summer School is £275 per student. Please note that accommodation is not included, and must be arranged independently if required. Bookings for any event may be made by individual students or parents or through the school.
Partial fees bursaries are available for students who would otherwise face financial barriers to attending the course – please see here for details.
To book a place or places at the Young Scientists Summer School, or if you have any further questions, simply call on 0845 519 4827, email info@debatechamber.com, or use the form below.
Booking Form
Debate Chamber offers a limited number of full and partial bursaries to students who could not otherwise afford to attend. If you are applying for a bursary please do not complete this form, but instead complete the 'Bursary Application Form' here.